By Liz Wong
A few major holidays are right around the corner, and finding the perfect gift for the creative-minded can seem like just as much of a challenge as writing a novel, especially if the best idea you come up with is a journal with an inspirational quote on the cover. Luckily for you, we've compiled a list of unique and occasionally quirky gifts for the book-lover or writer in your life—no matter what genre they like to read! 
Gifts for…
1. The Harry Potter Lover:
We all have that friend (maybe it's you) that runs around in their robe and suddenly has a British accent every once and awhile. The Sorting Candle—while not guaranteed to soothe any Potterheads—will burn away to reveal the true house of any witch or wizard along with a specially themed scent!  
Get it from Happy Piranha for $11.78!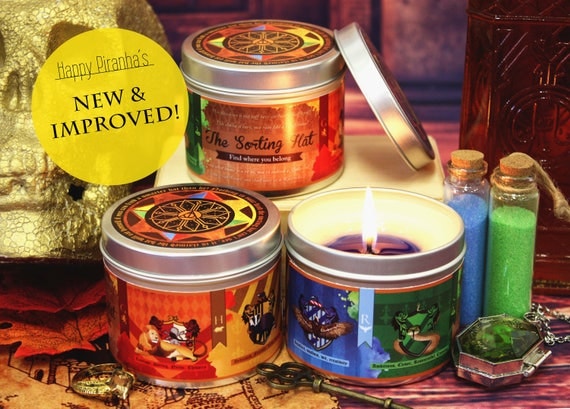 2. The aesthetically-minded:
Some of us store our books wherever they'll fit—whether that's in a crevice next to the Keurig, shoved underneath the bed, or classically stacked miles high on the bookshelf. For other individuals who carefully display their first editions, these handmade flower vases that double as bookends are the perfect subtle attention-getters sure to  make a statement on the bookshelf.  
Get them from Uncommon Goods for $40.00!
3. The friend who likes subtle statements:
If you don't feel like proclaiming your love of books to the world with a jazzy t-shirt or canvas book bag, try these themed socks. From Sherlock Holmes to banned books, these socks make the right impression.  
Get the Sherlock Holmes socks from Amazon here, and the banned books socks here.
4. The cozy reader:
Sometimes the best way to start (or end) the day is curled up in a nook with a book and a blanket. This velvet throw is sure to keep your reader warm and cozy while they unwind!
Get it from Amazon here!
5. The sophisticated reader:
Nothing says serious reader like a personalized leather bookmark. Get it engraved with gold foil to add an extra touch!
Get one from NorthwindSupply for $12.00!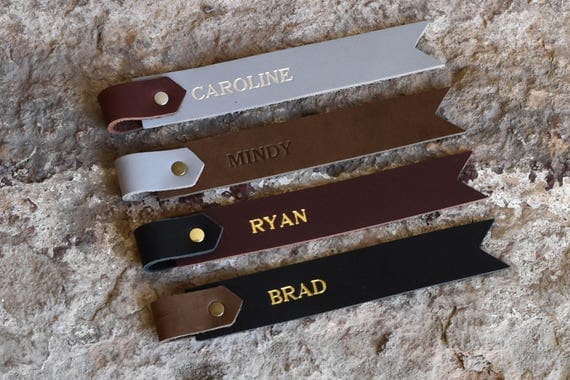 6. The book-lover with classical tastes:
What better way to touch up your wardrobe and heighten your comfort with this ultra soft, hand drawn design inspired by Jane Eyre?
Get it from Literary Emporium for $34.66!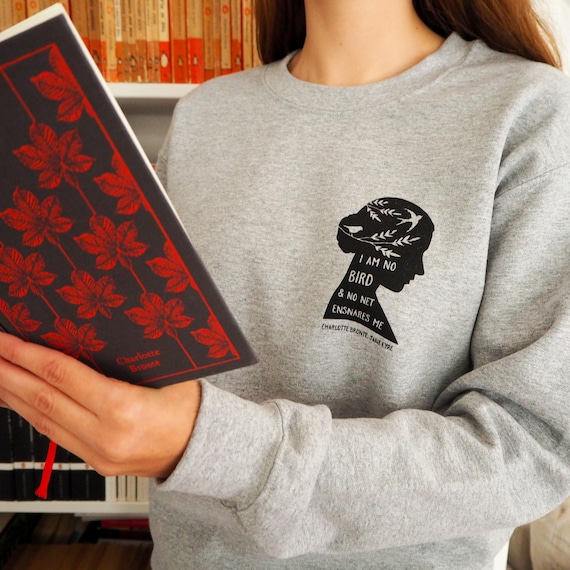 7. The book-loving decorator:
They say that novels transport you to whole new worlds. Here's a gift that combines books with their respective settings or authors for a charming wall piece. It comes in black and white and color!
Get it from TheWeeShed for $60.88.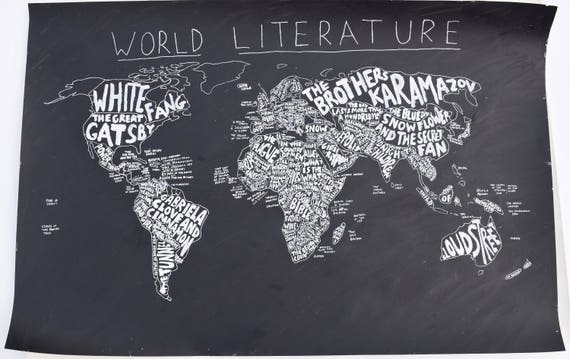 8. The multitasker:
Ever tried to eat and read? If you can manage it without doing a load of laundry afterwards, put it on your resumé. But if you're like me, you could use this handy little gadget that makes reading a hands-free activity—so feel free to grab another slice of pizza!
Get it from Amazon here for $10.66!
9. The angst-ridden reader:
I know I said no journals, but c'mon, I think that we can all agree with this message. The book was better, and there's no doubt about it.
Get it from typeshyshop for $20.00!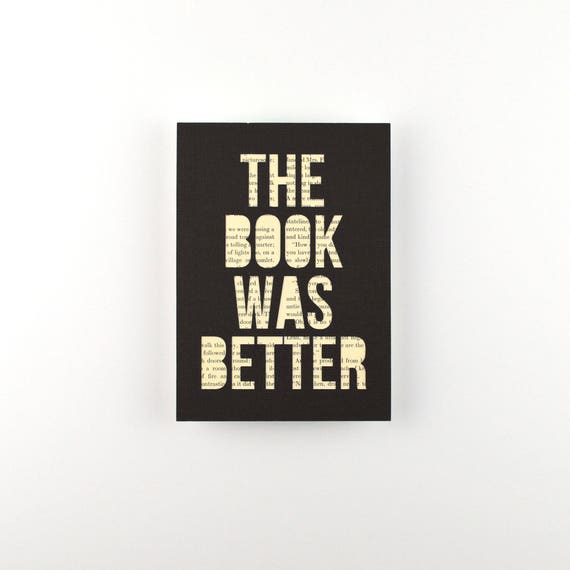 10. The jokester (or the foul-mouthed friend):
Insult the less-than literary folk with a barrage of quick insults designed to baffle. Put those "obscene, rump-fed hornbeasts" in their places.   
Get it from Amazon for $10.31 here!
11. The night-owl:
Get this color-changing, 3D-printed lamp to keep you company as you (or a book-lover you know) read the night away. It changes brightness, so no matter what mood you're in, it'll match.
Get it from Amazon for $28.88 here!
Have any ideas for gifts for book-lovers in your life? Tell us in the comments below.
Worst comes to worst, you can always just give them the gift of reading (I know I'm always happy to get books for a present). Check out the GenZ Book Store here. We have some new holiday titles like Dan Flore's Humbled Wise Men Christmas Haikus.